Refunds & Credits
We are unable to offer refunds or credits on merchandise purchased through this website.
Exchanges & Replacements
Defective merchandise may be returned for replacement.
Inquiries
Replacement requests should be made in writing and emailed to: customerservice@jackiewoods.org
Contact Jackie Woods
PERSONAL MESSAGES / MEDIA REQUESTS
Jackie Woods
c/o Adawehi Wellness Village
P.O. Box 1549
401 Adawehi Court
Columbus, NC 28722
828-894-0124 ext. 1
MORE SITES BY JACKIE WOODS
Give the Gift of Spiritual Growth!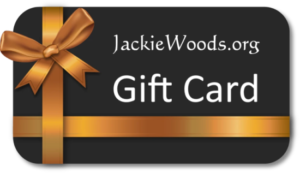 Your Account | Shopping Cart